Trump Wags the Dog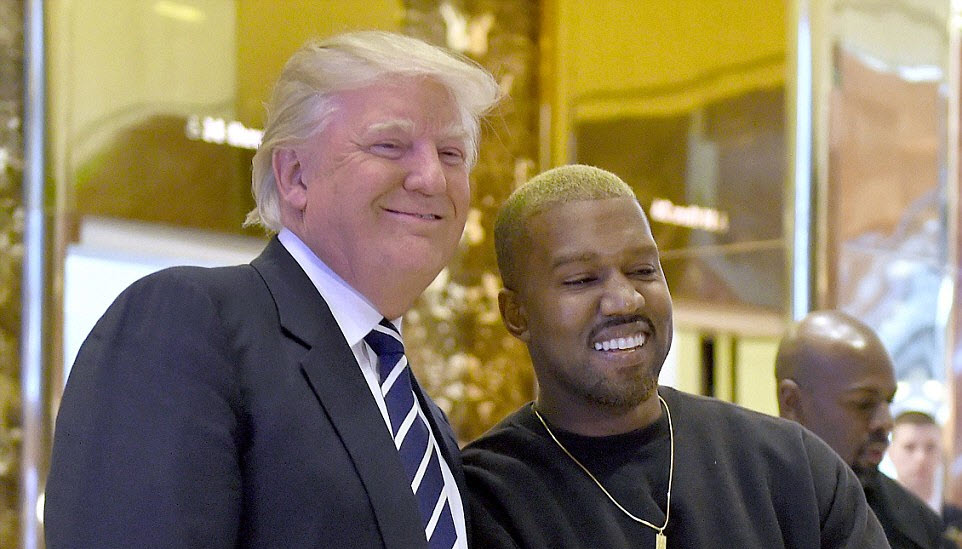 Kanye West dramatically met President-elect Donald Trump on Tuesday – and was embraced by the next leader of the free world.
West swept in for a 15-minute meeting, headed upstairs – and then Trump descended to the lobby of Trump Tower to say goodbye to West.
It is an honor he has extended to just one other visitor, and to none of the people he interviewed about top-level posts in his administration.
'We're just friends, just friends. He's a good man. Going well. Long time – We've been friends for a long time,' Trump said. 'Life, we discussed life.'
Kanye – who until last week was in hospital in Los Angeles recovering from a reported nervous breakdown – did not respond to questions about whether he would run in 2020 and said: 'I just want you to take my picture right now.'