Trump warns of 'rigged' election, recruits volunteers to monitor polling places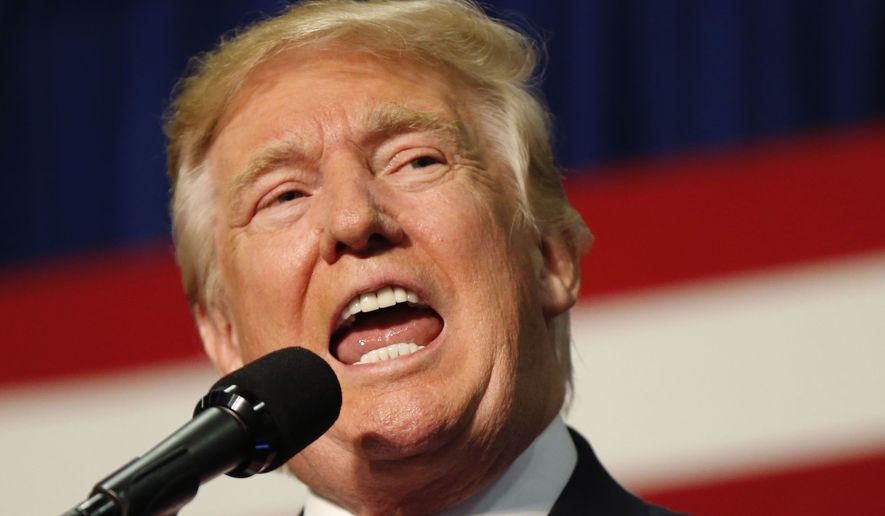 Fearing a "rigged" election, Republican presidential nominee Donald Trump is recruiting volunteers to monitor polls on Election Day — prompting voting rights advocates to prepare for fallout and say the real estate mogul's language already is bordering on voter intimidation.
In recent weeks, Mr. Trump has called on his supporters in the battleground states of Pennsylvania and Ohio to go beyond simply voting on Nov. 8. He is urging them also to be on the lookout for any funny business on Election Day.
A section added to his campaign website explains where people can get more information on how to be a "volunteer Trump Election Observer."
"I hope you people can sort of not just vote on the 8th — go around and look and watch other polling places and make sure that it's 100 percent fine," Mr. Trump said at a rally in Pennsylvania this month. He said the only way he would lose the state to Democratic rival Hillary Clinton is if cheating occurs.
Democrats and Republicans increasingly are sparring over election rules. Democrats want the broadest turnout possible, and Republicans fear unqualified voters could swing an election against their candidate and want tight checks at the polls.