Trump: When will people start thanking me for firing Comey?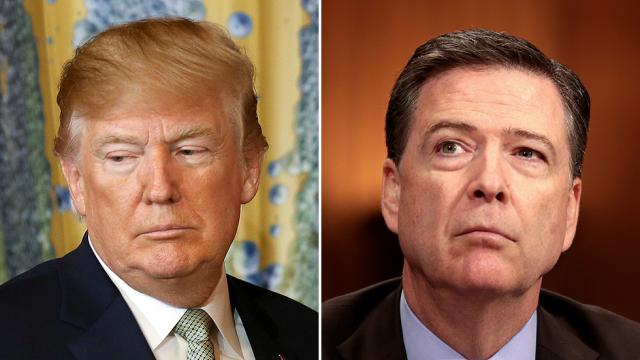 President Trump on Thursday sought credit for firing ex-FBI Director James Comey, even as the decision has attracted scrutiny from federal investigators.
"When will people start saying, 'thank you, Mr. President, for firing James Comey?'" Trump tweeted.
Trump delivered his latest criticism of his ex-FBI director as an upcoming inspector general report is expected to be critical of Comey's handling of the FBI's investigation into Hillary Clinton's use of a private email server while she was secretary of State.
Trump fired Comey in May 2017, prompting the appointment of special counsel Robert Mueller.