Trump Won't Be Fired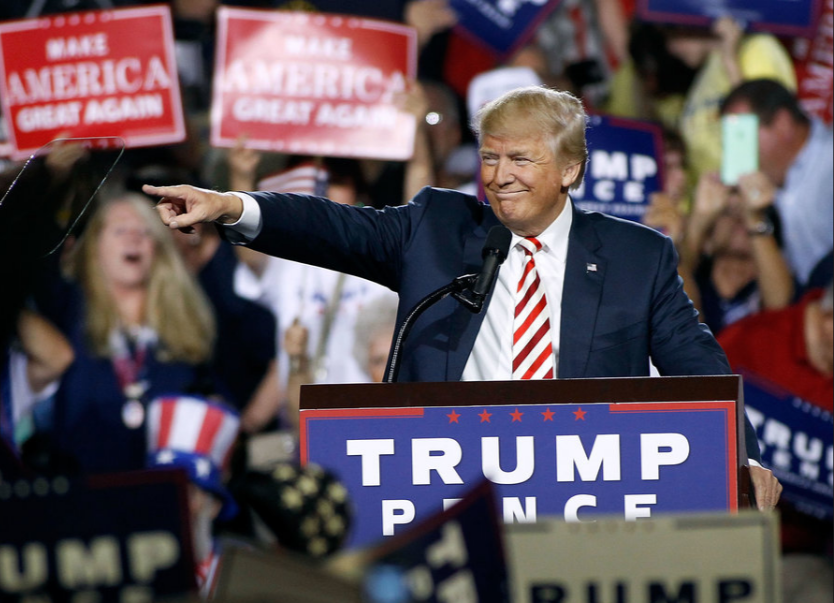 Republican presidential nominee Donald Trump on Saturday defied party members' calls for him to quit the presidential race over a 2005 video that surfaced of him talking crudely about women, as open rancor about the GOP's White House choice thrust the party into its biggest crisis in decades.
"100 percent," said Trump, 70, about staying in the race during a brief appearance outside his namesake tower in Manhattan to greet supporters after one Republican lawmaker after another abandoned him in an extraordinary political reckoning just one month before Election Day.
In the video, which surfaced on Friday, Trump talks about groping women in the "p—y," trying and failing to "f–k" a married woman, and being able to "do anything" to women because of his fame.
Those withdrawing their support for Trump or calling for him to step aside included No. 3 Senate Republican John Thune; Senator Rob Portman, who is running for re-election in Ohio; Senator John McCain, a former Vietnam War prisoner whom Trump famously mocked last year, only to win the nomination; Senator Kelly Ayotte, who's facing a tough re-election in the presidential battleground state of New Hampshire; and even a pair of U.S. House members from staunchly conservative Alabama.
Seeking Pence
Some Republican lawmakers said Trump should step aside to allow his running mate, Indiana Governor Mike Pence, to become the nominee, and some said they'd write in Pence on their ballot in November. Pence, a 57-year-old former U.S. House member, has served as a bridge between Trump and the Republican establishment.