Trump's HUGE Apology Amid GOP Uproar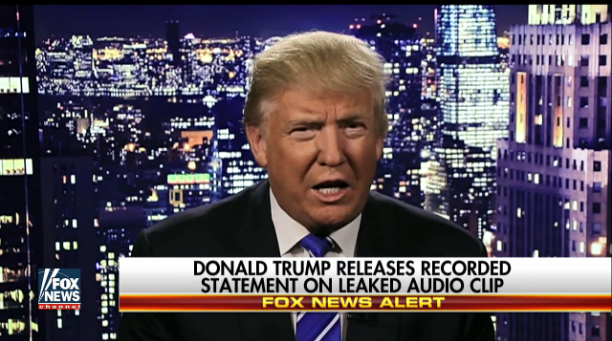 Republican presidential candidate Donald Trump released a midnight video statement early Saturday apologizing for crude comments about women that he made on a 2005 audio tape as two Republican senators called on him to drop out of the presidential race.
In the video, Trump said the remarks "don't reflect who I am. I said it, I was wrong, and I apologize."
However, Trump turned on his Democratic rival Hillary Clinton in the latter part of the statement, accusing her of having "bullied, attacked, shamed and intimidated" her husband's "victims."
"I've said some foolish things, but there's a big difference between the words and actions of other people," Trump said. "Bill Clinton has actually abused women … We will discuss this more in the coming days." The video closed with Trump reminding viewers to tune in to his second presidential debate with Clinton in St. Louis Sunday night.
The video and audio released Friday by The Washington Post and NBC News recorded a conversation between Trump and "Access Hollywood" host Billy Bush in which Trump described an attempt to have sex with a married woman. He also brags about women letting him kiss and grab them because he is famous.