Trump's Muslims Registry A Reality?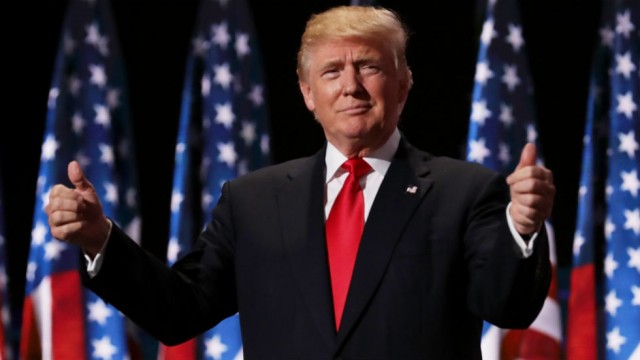 President-elect Donald Trump's immigration advisers could recommend a registry for immigrants from Muslim countries and countries with significant problems with terrorism, according to a top ally.
Kansas Secretary of State Kris Kobach, an immigration hard-liner who has been advising Trump, told Reuters that transition policy advisers are weighing the merits of such a registry.
He added that the policy could be recommended as part of initial executive orders "so that Trump and the Department of Homeland Security hit the ground running."
Trump has long embraced the policies of immigration hard-liners like Kobach meant to curb illegal immigration from Mexico and cut off potential immigration by would-be terrorists.
Last November, Trump told an NBC reporter that he would "certainly implement" a database to keep tabs on Muslims in America, adding that Muslims would be required to sign up.
A month later, he called for a "total and complete shutdown of Muslims entering the United States until our country's representatives can figure out what is going on."