Tuesday night tests for GOP establishment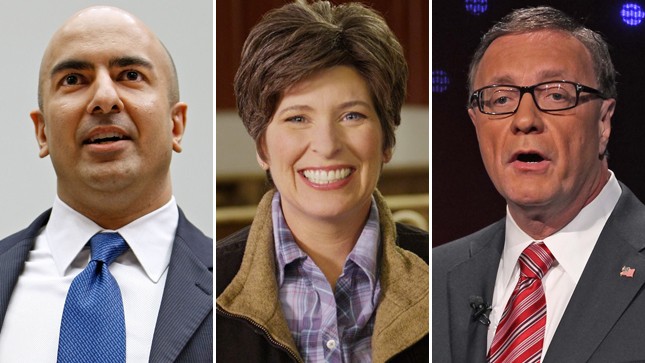 Voters from coast to coast head to the primary polls in eight states on Tuesday.
In Iowa and New Jersey contests, the GOP establishment hopes they land their preferred nominees to improve their chances in competitive November contests. In California, too, the national GOP hopes a polarizing candidate for governor won't advance and drag other Republicans with him.
Both parties will pick nominees in House and Senate races in Alabama, Montana, New Mexico and South Dakota as well. Here's the The Hill's breakdown the top races to watch tonight.

IOWA
By uniting the oft-warring Tea Party and establishment sections of her party, Iowa state Sen. Joni Ernst (R) is on the verge of clinching the GOP Senate nomination to face Rep. Bruce Braley (D-Iowa).
Two new polls out this week showed Ernst surging well past businessman Mark Jacobs (R) and above the 35 percent support she'll need to win the primary and avoid a party convention.