'Unfair standard': Top Biden adviser blames media for covering his flubs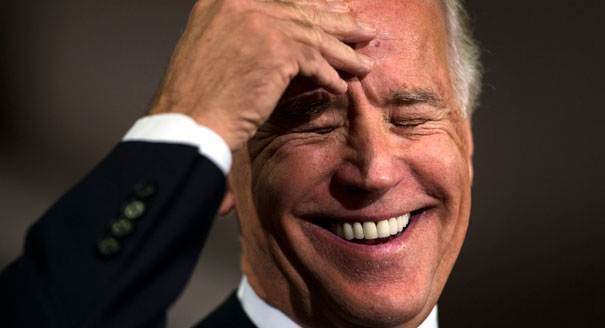 A top adviser to Joe Biden, the 2020 Democratic front-runner, has said he is being held to a higher standard than his rivals.
MSNBC's Andrea Mitchell played a video of a recent flub in which Biden, 76, said he was happy to be in the state of Vermont when he was actually in neighboring New Hampshire.
"So I know it's just a mistake, but it's Vermont and New Hampshire, he's running in the New Hampshire primary. Does he have to be more careful to prove that he hasn't lost his fastball?" Mitchell asked.
Kate Bedingfield, his communications director, replied, "I think the press has to be more careful about applying an unfair standard to Joe Biden than they're applying to other candidates. If you listen to what the candidates say all day as they're out campaigning, they're out in front of cameras, they're in front of people, they're talking all day. Everybody's going to slip up and misstate a name or a date or a location. It happens all the time."