US drops largest non-nuclear bomb in Afghanistan after Green Beret killed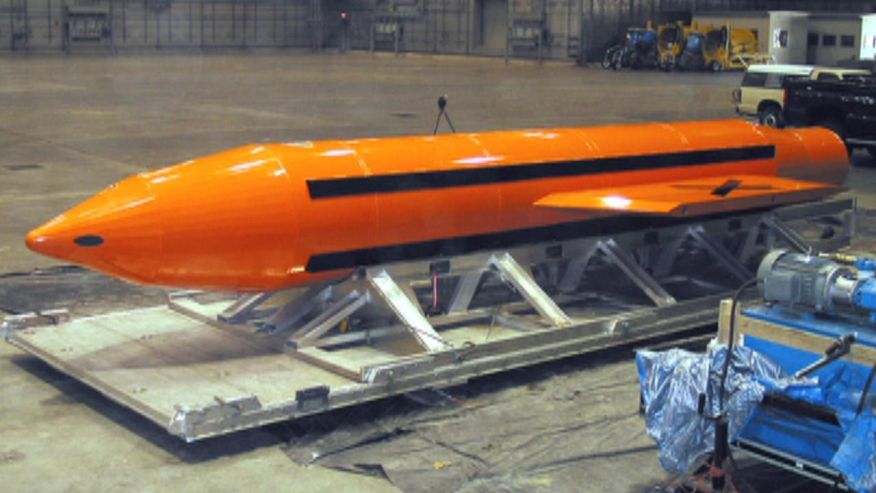 The U.S. military dropped its largest non-nuclear bomb on an ISIS tunnel complex in eastern Afghanistan on Thursday, a U.S. defense official confirmed to Fox News.
The GBU-43B, a 21,000-pound conventional bomb, was deployed in Nangarhar Province close to the Afghanistan/Pakistan border. By comparison, each Tomahawk cruise missile launched at a Syrian military air base last week weighed 1,000 pounds each.
The MOAB — Massive Ordnance Air Blast — is also known as the "Mother Of All Bombs." It was first tested in 2003, but hadn't been used in combat before Thursday.
Pentagon spokesman Adam Stump said the bomb had been brought to Afghanistan "some time ago" for potential use. The bomb explodes in the air, creating air pressure that can make tunnels and other structures collapse. It can be used at the start of an offensive to soften up the enemy, weakening both its infrastructure and morale.