Washington GOP tries to oust Republican nominee Moore in Alabama Senate race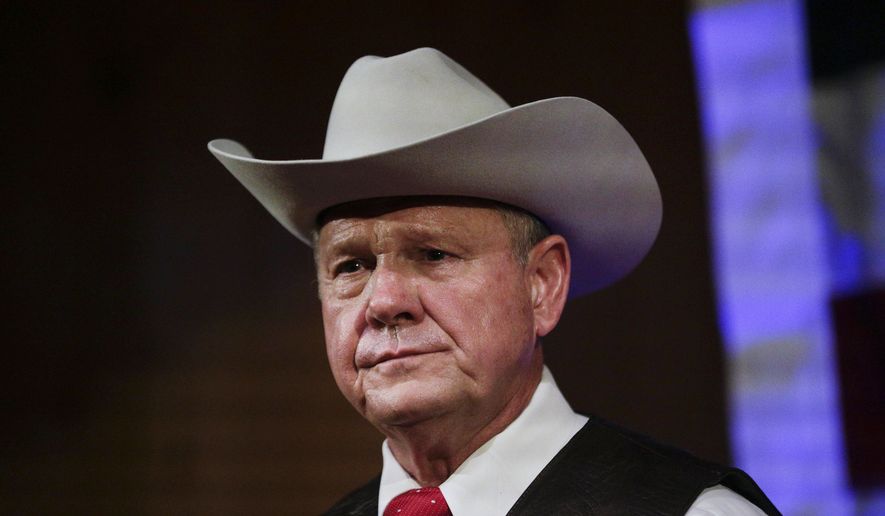 Washington Republicans moved quickly Thursday to try to oust their candidate in the Alabama Senate race, former state Chief Justice Roy Moore, after a newspaper reported he had enticed an underage girl into a sexual encounter decades ago.
The Washington Post reported that a woman says Mr. Moore initiated the encounter in 1979, when she was 14 and he was 32. Three other women told the newspaper Mr. Moore pursued them when they were 16 to 18 years of age.
That was the last straw for Republicans who'd already been at odds with Mr. Moore, their nominee, on a host of other issues.
"The allegations against Roy Moore are deeply disturbing and disqualifying. He should immediately step aside and allow the people of Alabama to elect a candidate they can be proud of," said Sen. John McCain, Arizona Republican.