What scandal? Clinton downplays email controversy as petty politics; promises transparency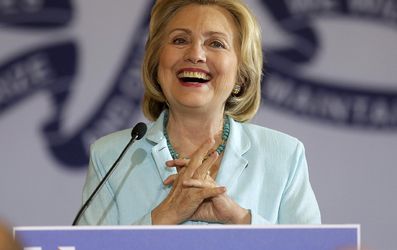 Hillary Clinton defended her handling of the 2012 Benghazi attacks and her use of a private email server as secretary of state, dismissing the controversies as "partisan games" in a speech in Iowa on Friday.
"They'll try to tell you it's about Benghazi, but it's not," Clinton said, pointing to Republican-led congressional inquiries that she said had "debunked all the conspiracy theories."
"It's not about emails or servers either. It's about politics," she said.