Where Are Trump's and Clinton's Biggest Donations Coming From?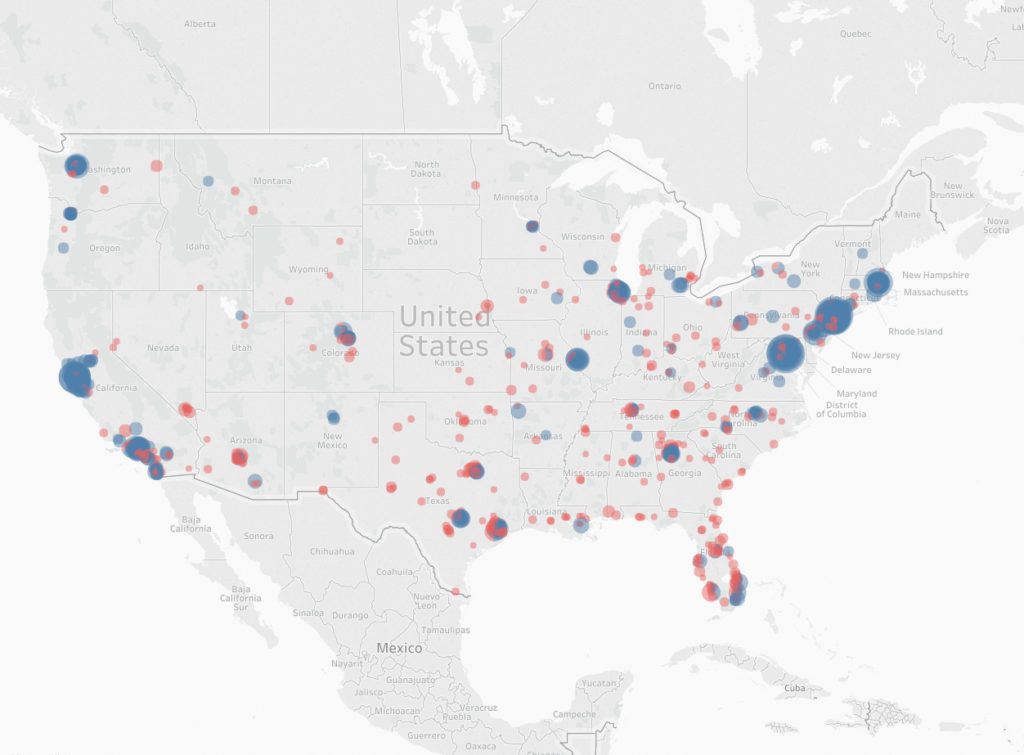 DEMOCRATIC PRESIDENTIAL CANDIDATE Hillary Clinton is fundraising in Silicon Valley this week, an area that's been very good to her. According to new documents filed with the US Federal Election Commission, Californians contributed $4.3 million to Clinton's campaign in the month of July, making it her most successful fundraising state. The Golden state ranks third among Republican nominee Donald Trump's fundraising locations, though he took in only about $680,000 from Californians.
Overall, Clinton's donations continue to outpace Trump's. According to FEC data, the Democratic nominee's campaign took in $31.2 million from about 14,000 zip codes in the month of July, while Trump collected $19.6 million from about 7,600 zip codes. In other words, the Democratic nominee collected 60 percent more money, and this in a month that many considered to be a fundraising success for Trump, who has long trailed the Democrats in outside contributions.
Since both candidates hail from New York, you'd expect both to have strong support in the Empire state—even though, overall, New York is heavily Democratic; polls favor a Clinton victory there in November. But looking at Manhattan in particular reveals considerable support for Trump, mostly concentrated on the east side of Manhattan, where his campaign is headquartered and where the Trump Tower is located. In the month of July, the zip code that's home to Trump Tower contributed more than $15,000 to the campaign. Across town in the Columbus Circle zip code, where Trump also has a tower, Clinton collected more than $42,000.