White House complies with Issa subpoena on ObamaCare rollout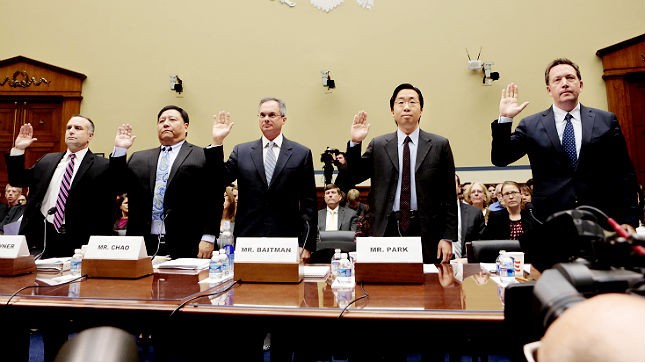 The White House sent the administration's chief technology officer to testify Wednesday before the House Oversight Committee on the botched ObamaCare rollout, complying with a subpoena issued by Chairman Darrell Issa (R-Calif.).
Issa and Chief Technology Officer Todd Park appeared to share a laugh as they greeted one another ahead of the hearing.
As late as Tuesday, the White House had declined to say whether Park would appear with other witnesses. Park's subpoena has sparked intense political fighting between Democrats and Republicans.
As Wednesday's hearing began, Rep. Elijah Cummings (Md.), the ranking Democrat on the panel, thundered that Issa had "crossed the line" with the subpoena.
"I believe you owe Mr. Park an apology, not a subpoena," Cummings said.