Who is this masked man? FBI seeks public's help to ID jihadist in ISIS video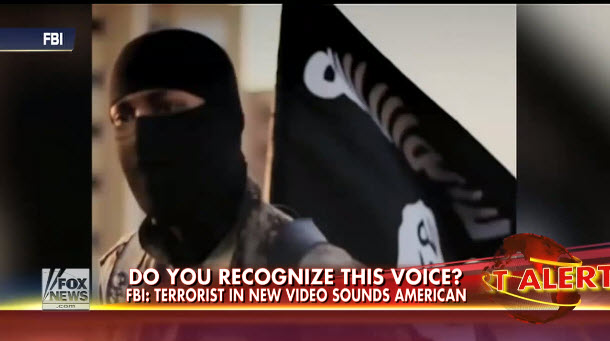 A masked jihadist who alternates seamlessly between English and Arabic in a recent Islamic State propaganda video may be an American, and someone in the U.S. could help identify him, the FBI said in a plea for public help.
The man, who has what's believed to be a North American accent, switches easily between the two languages while dressed in desert camouflage and wearing a shoulder holster in a 55-minute video released on Sept. 19. Purported prisoners can be seen digging their own graves in the background, although their executions are not shown.
"We're hoping that someone might recognize this individual and provide us with key pieces of information," said Michael Steinbach, assistant director of the FBI's Counterterrorism Division. "No piece of information is too small."