Why is Bernie Sanders in Vatican City not New York City?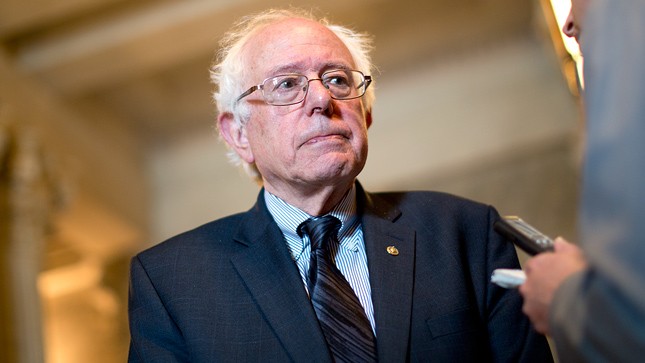 Days before the critical New York primary, one Democratic presidential candidate is somewhere he can't rack up any last-minute primary votes.
Vermont Sen. Bernie Sanders is at the Vatican to address a conference on social, economic and environmental issues.
Sanders landed in Rome on Friday morning, traveling in an escorted motorcade to the Vatican. His wife Jane, their four children and a few grandchildren are traveling with him.
He entered through the Perugino Gate of Vatican City, where he was greeted by a dozen or so expat supporters bearing signs reading, "Rome is berning."
Sanders began his 15-minute speech to the Pontifical Academy of Social Sciences with a showing of solidarity and admiration for Pope Francis, emphasizing their agreement on economic justice.