WikiLeaks' 'October Surprise' fails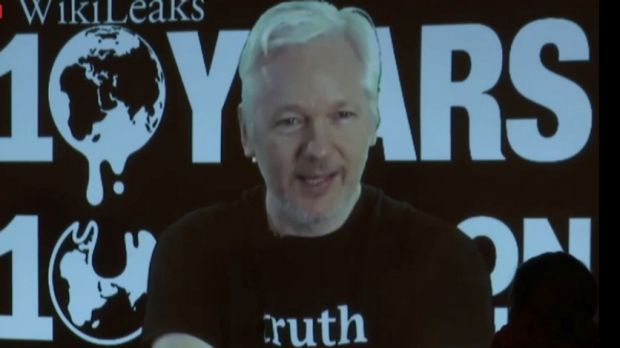 Anyone who stayed up late or got up early anticipating an "October Surprise" from WikiLeaks heard no bombshells from the organization's founder in an overnight appearance via video.
Julian Assange, who was originally planning to make an announcement from the balcony of the Ecuadorean Embassy in London where he has lived for five years, instead appeared via videolink at a Berlin conference commemorating the leaked email clearinghouse's 10-year anniversary.
Despite widespread speculation he would reveal game-changing information on Democratic presidential candidate Hillary Clinton, Assange's 3 a.m. ET appearance featured no new revelations, although he did promise to publish information regarding the presidential election "every week for the next 10 weeks."
Assange said he will publish documents regarding at least three governments before the end of the year.
"The documents themselves are revealing, but also the government/state reactions to the releases are revealing also," he said.