Will Cruz Be Trump's VP or Supreme Court Pick? 'We Have Things in Mind for Ted'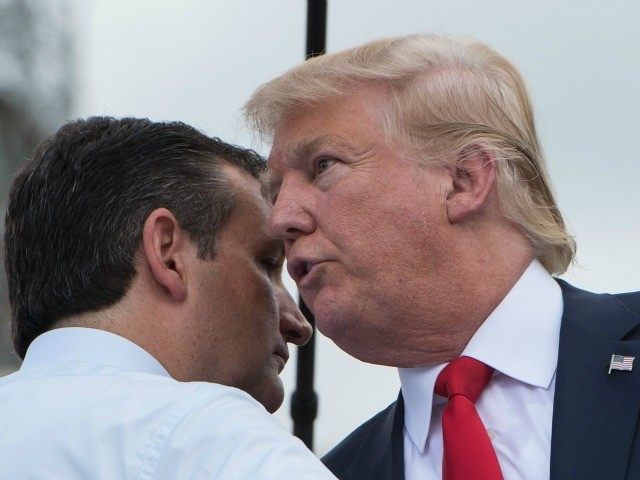 Republican presidential candidate Donald Trump has finally unleashed a verbal assault on the one rival he has so far spared.
Trump went after Sen. Ted Cruz at a town hall event in Iowa Friday evening, accusing the Texas senator of being beholden to big oil companies because he opposes ethanol subsidies, which are deeply popular in this agricultural state.
"He's a nice guy. I mean, everything I say he agrees with me, no matter what I say," Trump began. "But with the ethanol, really, he's got to come a long way."