Will Rand Paul Replace Obamacare?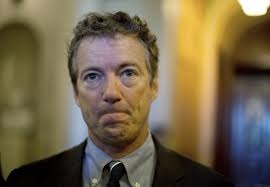 Sen. Rand Paul (R-Ky.) is pledging to roll out an ObamaCare replacement bill this week as GOP lawmakers rush to nix the healthcare law.
The Kentucky senator argued Monday that the law must be replaced with "real market reforms."
Paul's legislation comes as the Senate is expected to pave the way this week to repealing the healthcare law.
Paul is leading a small but growing number of GOP lawmakers concerned about repealing the Affordable Care Act without a replacement plan hashed out.
He added another curveball to the ongoing debate on Friday, saying President-elect Donald Trump agrees with him that the two should be moved together.