William Barr has John Brennan 'concerned' about DOJ inquiry into Russia investigation origins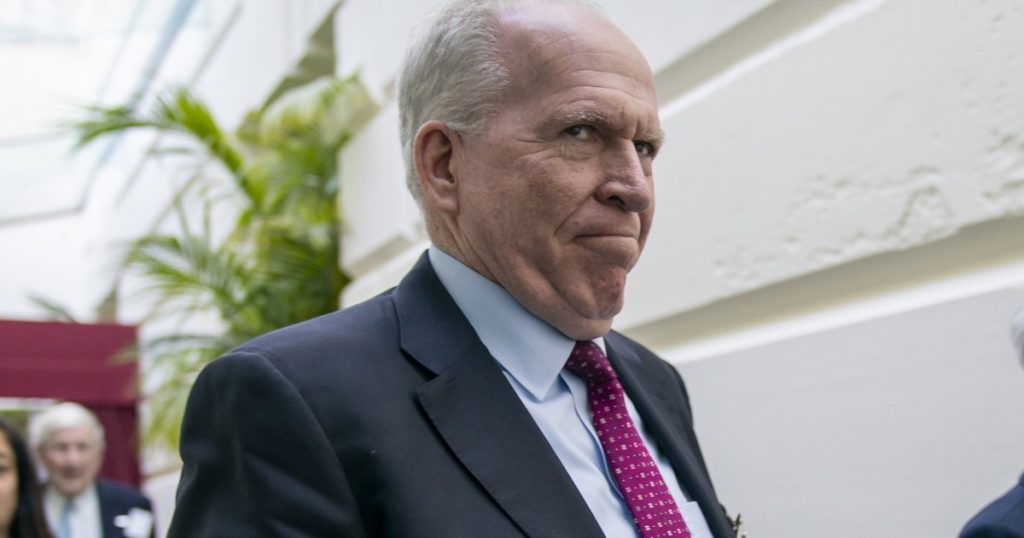 Former CIA Director John Brennan said he is "concerned" about the Justice Department's review of the origins of the Russia investigation.
The "investigation into the investigators" has been underway since the spring, and reports this week showed Attorney General William Barr has taken a more expansive role in it than previously known, pressing foreign leaders to cooperate with the DOJ.
During an interview Wednesday, Brennan said he is "supposedly" going to be interviewed by John Durham, the U.S. attorney tasked with leading the review. Brennan said by all accounts Durham is a man of "integrity" but added Barr has proven himself to be the "president's attorney."
"Given that Barr is now accompanying Durham on these things, it really makes me think that the hand of politics and of Trump are now being used to massage what this ongoing review quasi-investigation is. So I am concerned," Brennan said on MSNBC.
With Barr sending a shock wave through Washington by asserting "spying did occur" against the Trump campaign, Brennan went on the defensive. "Does the CIA spy? Yes," he told MSNBC earlier this year. "Do we spy against our foreign adversaries? Yes. Do we spy against domestic individuals? No, we do not. We work very closely with the FBI. And when the Russians were trying to interfere in that election and to change the outcome of it in their favor, the CIA and the FBI worked very collaboratively to see what the Russians were doing and who they were working with."
Republicans believe the impending declassification of Russia investigation documents will show an email exchange between Brennan and former FBI Director James Comey discussing the use of British ex-spy Christopher Steele's unverified dossier in the U.S. intelligence community's assessment on Russian interference in the 2016 election. Former South Carolina Rep. Trey Gowdy, who claims to have seen the classified material, said this puts Brennan in jeopardy more than it does Comey.
Durham has enlisted CIA Director Gina Haspel, former Director of National Intelligence Dan Coats, and FBI Director Christopher Wray to help with the task.