With debt limit raised, Obama launches $1 billion 'climate resilience' fund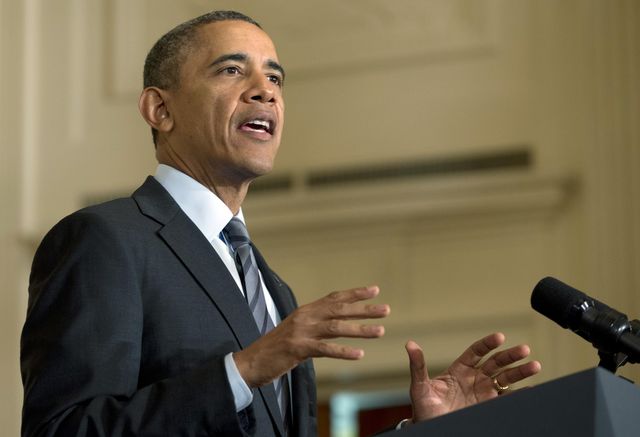 As part of his administration's broad effort to fight global warming, President Obama will propose in his 2015 budget a new $1 billion "climate resilience" fund, and the White House expects the proposal to gain traction despite the controversy surrounding the issue.
"The idea of a climate resilience fund is something that should be and we expect will be supported across all parts of the country … the need to be prepared, the need to take steps that help our farmers and businesses and communities deal with the consequences from severe weather events is evident to everyone across the country," White House press secretary Jay Carney told reporters Friday.
Specifically, the effort will be designed to spur new research into how communities and infrastructure can be better prepared for the impacts of climate change and to fund new technologies "that will make us more resilient in the face of changing climate," the administration said in announcing the initiative.
More details about the $1 billion fund will be released when the president unveils his 2015 budget next month, but administration officials are casting it as yet another piece of a bigger plan to mitigate the devastating impacts of climate change.