World's First Three-Gay Marriage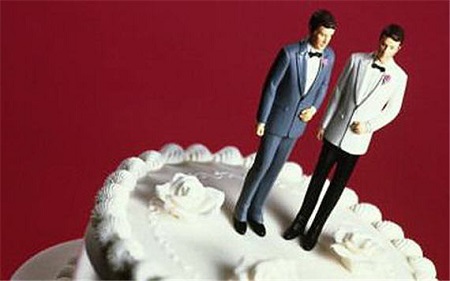 Three gay men have tied the knot in what is thought to be the world's first three-way same-sex marriage.
Happy newlyweds Joke, 29, Bell, 21 and Art, 26, took the plunge on Valentine's Day after exchanging their vows in a fairy-tale ceremony at their home in Uthai Thani Province, Thailand.
The three blushing grooms are thought to be the world's only wedded male threesome and have since become internet sensations after photos from their big day went viral.
In what they described as the happiest day of their lives, the three men were suited and booted for the ceremony in which they exchanged rings after walking down the aisle.
Bell, From Phitsanulok Province, said: 'I think we are first three-way same sex males to have a wedding, possibly in the world.
'Some people may not agree and are probably amazed by our decision, but we believe many people do understand and accept our choice. Love is love, after all.'