You've Got Mail: STATE DEPT. FINDS 17,855 MISSING HILLARY CLINTON ADVISER EMAILS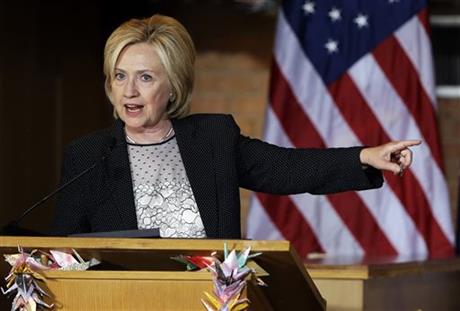 More than two years after the State Department claimed there were no emails responsive to a Freedom of Information Act (FOIA) request about a close Hillary Clinton adviser's contact with the media, the Department has informed a judge it has located 17,855 emails that appear to match the criteria.
The website Gawker filed a FOIA request in 2012 seeking any emails between Deputy Assistant Secretary of State Philippe Reines (a top Hillary Clinton adviser) and a list of 33 major media outlets. Interest in Reines' correspondence with the media was prompted by an angry email exchange between Reines and journalist Michael Hastings. In the exchange, Reines lost his temper and told Hastings to "f-ck off."
In July of 2013, the State Department responded to Gawker's request with a letter which stated, "After a thorough search…no records responsive to your request were located." Earlier this year Gawker filed a lawsuit asking a judge to force State to produce documents which were responsive to its initial FOIA request.