CNN debate: Christie, Paul on main stage; Huckabee out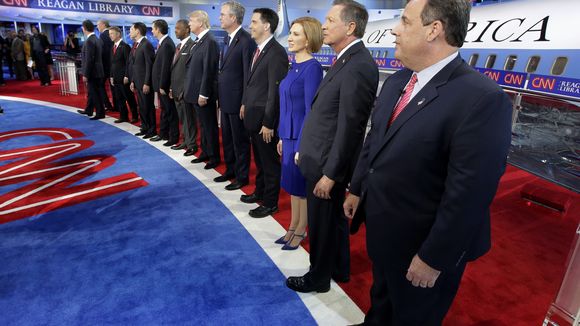 New Jersey Gov. Chris Christie, bounced from the main stage at the last Republican debate, will return to prime time Tuesday in Las Vegas, CNN announced Sunday.
Christie, relegated to the preliminary debate Nov. 10 in Milwaukee, will be on the main stage in Las Vegas along with businessman Donald Trump, Texas Sen. Ted Cruz, retired neurosurgeon Ben Carson, Florida Sen. Marco Rubio, former Florida Gov. Jeb Bush, businesswoman Carly Fiorina, Ohio Gov. John Kasich, and Kentucky Sen. Rand Paul.
"Christie has seen a resurgence in recent weeks, particularly in New Hampshire, a key state for his campaign," said CNN, which relied on both state and national polls to determine debate participation.