Hillary Clinton Calls For 'Sacred Resistance' Against President Trump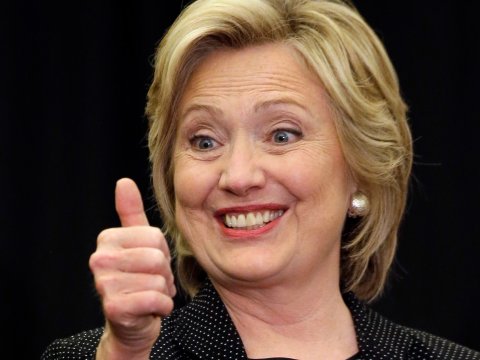 Hillary Clinton, in an event discussing her faith at a Manhattan Church Thursday night, partly blamed angry voters for her defeat and called for "sacred resistance" against President Trump.
The event, "An Evening with Hillary Clinton to Benefit Camp Olmsted," was a fundraiser for the children's camp, during which Clinton was going to discuss her faith with her pastor, Bill Shillady, who in turn was supposed to discuss his new book, Strong for a Moment Like This: The Daily Devotions of Hillary Rodham Clinton.
However, days before the event, the publisher yanked the book and destroyed remaining copies after it found multiple examples of plagiarism.
Each ticket was to include a copy of the book, but ticket holders received refunds for that part of the ticket for the event at Riverside Church. Shillady was not in attendance and was replaced by Rev. Ginger Gaines-Cirelli.