Lawyers try to put Kobach under oath in Trump voter panel case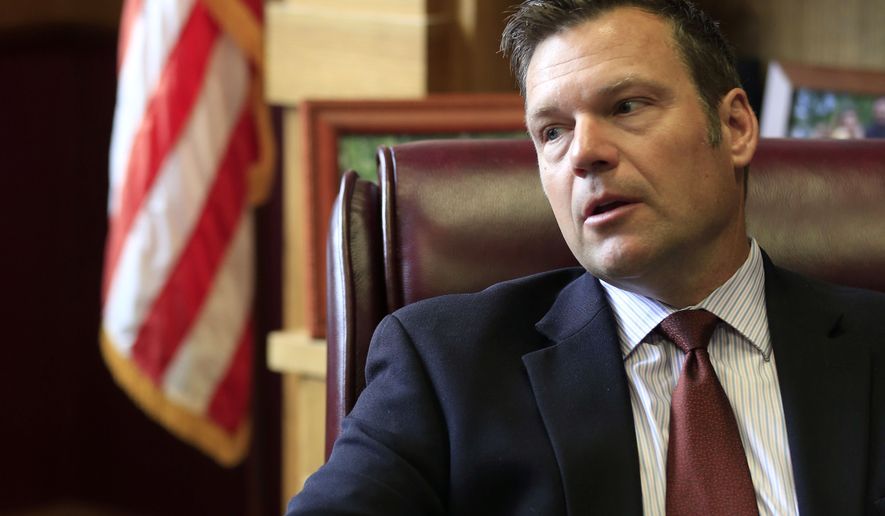 Opponents of President Trump's voter integrity commission asked a federal judge Thursday for permission to depose Vice Chairman Kris Kobach as they seek to force the panel to be more transparent about what it's doing.
The Lawyers' Committee for Civil Rights Under Law, one of a number of groups that have sued to derail the commission, filed a number of demands with the court in Washington, D.C., trying to pry information loose from the panel.
That includes a look at all the materials the commission is collecting or using at meetings, and what the panel plans to do with the information.
And in particular, the lawyers said they want to put Mr. Kobach under oath, saying he can shed light on everything that's gone on at the controversial commission.