Trump can claim victory in the battle of the National Anthem protest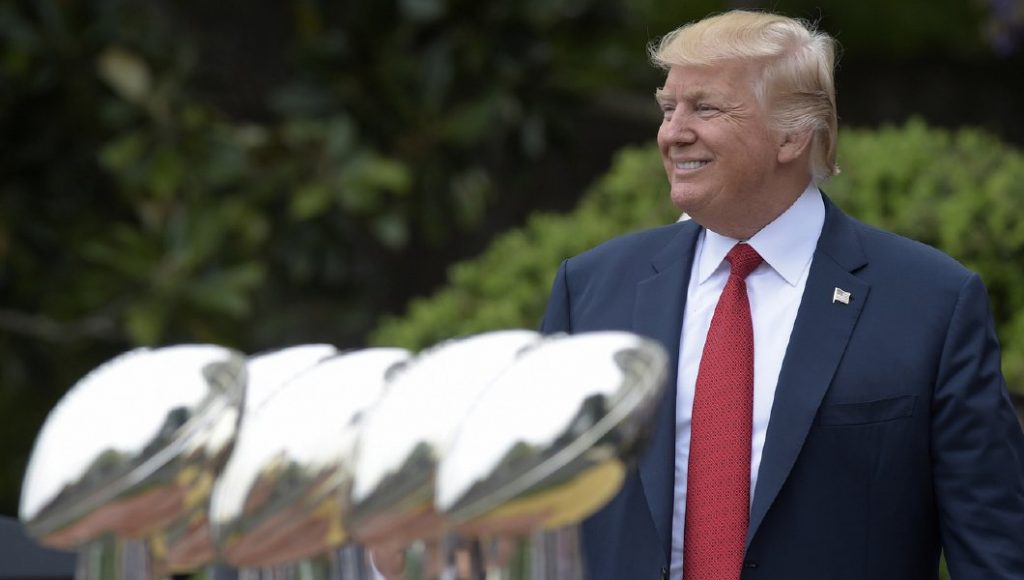 The NFL handed President Trump a decisive victory Tuesday when it sided with him against the National Anthem protests.
"Like many of our fans, we believe that everyone should stand for the National Anthem," NFL commissioner Roger Goodell said in a memo obtained by ESPN. "It is an important moment in our game. We want to honor our flag and our country, and our fans expect that of us. We also care deeply about our players and respect their opinions and concerns about critical social issues."
The memo added: "The controversy over the Anthem is a barrier to having honest conversations and making real progress on the underlying issues. We need to move past this controversy, and we want to do that together with our players."
Goodell's comments come on the heels of the Trump administration's weeks-long efforts to make the National Anthem protests a national issue. Trump, as it turns out, is extremely anti-protest. So much so, in fact, that he has called on the NFL repeatedly to punish players who kneel during the National Anthem. The president has criticized the demonstrations dozens of times on social media, and Vice President Mike Pence even staged a costly walkout this weekend at the opening of a game between the Indianapolis Colts and the San Francisco 49ers.