Jack Abramoff Exclusive: Do Nothing Congress? We Wish!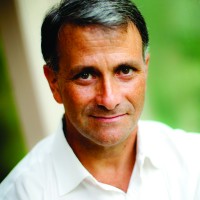 I don't count myself among Speaker John Boehner's fans. Frankly, I believe the dystopic nation our Republic has become is partly the result of having diffident and feckless leaders controlling the only Republican-run government institution in Washington – the House of Representatives. It seems that each time conservative Congressional backbenchers push for a national course correction, they are undercut not merely by liberals in the Democratic Party, but also by poltroons of the Republican variety.
Yet, sometimes, even Boehner and his gang get it right. Maybe not always on purpose, but we conservatives need to take what we can get.
The liberal Boston Globe heaps opprobrium on the Speaker and his minions because this Congress has been one of the least productive in history (their words, not mine). Why? Because they only passed fifty-five new laws. In liberal-speak, that's a disaster. They need activist government, by Golly, and fifty-five laws just doesn't cut it. How can the liberal statists continue to extend and expand federal government control over our lives if these cretins in Congress will only pass 55 bills??
Now, some of us might think that's 55 too many laws. After all, the more Congress legislates, the more it invades our lives. The more they raise our taxes, including hidden fees and costs they love to inflict on us. The more they regulate our jobs out of existence. The more they make life in this nation unbearable for those who want to work and keep the fruits of their labor. Or some of those fruits, at least.
Liberals blame gridlock for the relatively paltry output from the Congress. You don't need a decoder ring to know that gridlock means Republican recalcitrance. In the liberal mind, when Congress passes tons of laws, arrogates control of the economy to the government and generally messes around with everything from how our athletes prepare to compete to what our elementary school children should be snacking on, that's government at its best.
When Republican party-poopers get in the way, look out. Rather than battle it out over such high minded notions as "can we really afford all this spending?" or "do we really want the government dismantling our healthcare system?" we're treated to large doses of the gridlock malarkey. You know how it goes: if it weren't for those Tea Party Neanderthals, we good-government types could pass so many more laws and make your lives so much better! They are the personification of the Big Lie approach. Ignore the reality on the ground and profess some higher notion of comity to heap disdain on those who just won't go along.
The Globe bleats that even the so-called "Do Nothing Congress" of the late 1940s Truman era was more productive than their heirs in the current 113th Congress. That Congress subjected the nation to 511 new laws. That should be a liberal's dream – yet they still call it the Do Nothing Congress! I shudder to think of how many laws a productive Congress – in their definition of the word – would pass. One thousand? Ten Thousand? Scary.
Whether Boehner and company are thwarting the passage of new laws on purpose or whether they are just bumbling along, the result if the same: America is better off. We don't do well when discord in Congress gives way to amity. When they get along, they tax us more, spend more of our money and – along with the current Community Organizer in Chief – besmirch our national reputation abroad and honor at home.
I'm thrilled this is the least productive Congress in history. Let's just hope they break their own record next year!