Jack Abramoff Exclusive: One Way Ticket to the Front of Harry Reid's Line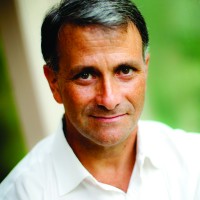 I'm Not Mild Wild About Harry!
The left loved to impugn the reputation of Ronald Reagan by calling him the Teflon President. During his years in office, it irked the media and their fellow travelers that none of their mud clung to the Gipper's lapels, so they coined this pejorative sobriquet. Well, in this one area at least, Ronald Reagan has nothing on Senate Majority Leader Harry Reid.
This week brought yet another example in the non-stop litany of allegations of corruption revolving around Nevada's senior senator. This time, Reid is being accused of using pressuring the Obama Administration to reverse an immigration visa ruling. This particular request benefits the owners of the former Sahara Casino Hotel in Las Vegas.
It seems that the hotel has a renovation program moving forward, and it is funded by overseas investors hoping to take advantage of our nation's program to provide visas in exchange of job-creating investment in the United States. I am a huge supporter of that visa program – known as the "EB5" program – since it welcomes folks into our nation that are not only unlikely to be soon on the public dole, but actually are likely to be contributing to our future.
In my view, let in all the rich people we can find! We'll need 'em to make up for the droves of entrepreneurs headed the overseas hills to escape of our insane and suicidal tax policies. So, then, what's the problem?
The problem is that Mr. Reid and his staff demanded that the casino investors be moved to the front of the visa approval line. You see, there are projects all over the nation trying to take advantage of the EB5 program, but King Harry doesn't understand lines. He understands getting from government whatever his donors want. The folks asking to cut the line are his donors, naturally. From their perspective, why not? Give Uncle Harry some bucks and get some government action in return. A sad reality of Washington, but nothing new to anyone awake at any point during the past fifty years.
At this point, most columnists would recite a long list of squirrely deeds done by Senator Reid. They could point to the former billionaire real estate developer now serving more than a decade in federal prison for bribing Harry. Or perhaps they could point to the case of Richard Rawle, the owner of the Provo-based Check City payday-loan chain, who had planned to send Dirty Harry money to push the Federal Trade Commission on an investigation of Rawle's company. Or they might query the myriad of questionable property deals in Nevada and elsewhere that have made middle-class Harry a multimillionaire, all while he was serving in government! Ouch.
But, I don't have to rely on such third hand vignettes. I have my own. When I was a lobbyist, I had a large team of lobbyists working under me. Most were Republicans, but some were Democrats, including a former top staffer for Senator Reid. This individual was a very effective lobbyist, but he was also a very effective fund raiser – or should I say bagman? It was he who conveyed to Senator Reid and his operations some rather huge checks from our clients. These contributions were all legal. That is shocking, sad and absolutely tragic. This will be the subject of upcoming columns by this author. Shock and tragedy aside, though, this type of shadow deal-making was, and still is incredibly inappropriate.
As a direct consequence of our "being there" for Senator Reid – you have to know the parlance of the swamp now referred to as our nation's capital – he was "there for us." He penned numerous letters. His staff engaged in the same heavy-handed lobbying of the Executive Branch as we see in the Vegas casino matter this past week. He pushed bills we wanted, and opposed bills we hated. Like Jerry Seinfeld trying to pick up a date, he was there for us.
Harry is always there for his friends, and they, in turn, are wild about him. It's just the rest of us who have to go to the back of the line.