4 killed, 3 badly injured, in central Tel Aviv shooting terror attack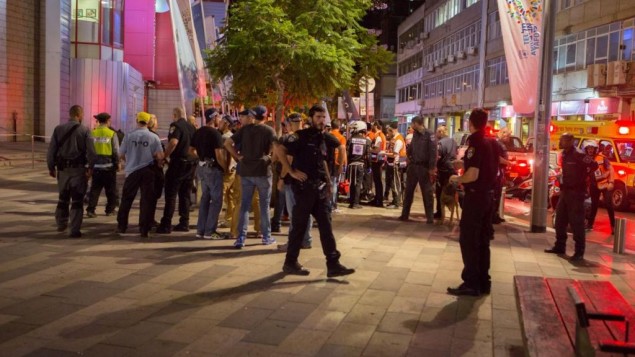 Four people were killed in a shooting terror attack in Tel Aviv's popular Sarona Market Wednesday evening.
Three others were seriously hurt.
Police said two Palestinian gunmen were involved in the terror attack. They sat in the Max Brenner inside the Sarona complex and then began a shooting spree. They were seen using Carl Gustav-style guns, and according to Israel Radio they also had knives.
Officials said one gunman was arrested in the Sarona complex, but the other fled the scene, and carried on shooting before he too was stopped. Both were in custody Wednesday night. One of them, who was shot by security forces, was taken to Ichilov hospital in police custody. Police later confirmed they are Palestinian relatives, 21-year-old cousins, from the Hebron area in the West Bank.