A new world order? Putin and Xi put friendship on display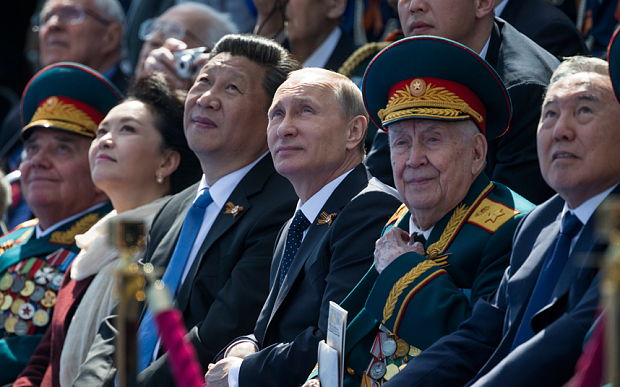 At first sight, things look very different now. When President Xi Jinping of China took pride of place next to Vladimir Putin of Russia on Saturday, they looked like any other modern world leaders: pragmatic men-in-suits, full of smiles, temporary possessors of power rather than dictators-for-life.
Back in 1949, when Chairman Mao Tse-tung paid his first visit to Moscow to celebrate Comrade Joseph Stalin's 70th Birthday, it was a paean of old-school Communism.
Children in Young Pioneer uniforms paraded through the Bolshoi Opera House telling of their ambition to become tractor drivers. Mao wore a "Mao suit" and Stalin military uniform. Both men looked grumpy.