Activists: Islamic State destroys temple at Syria's Palmyra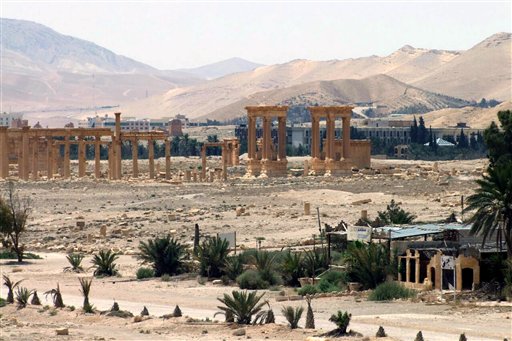 BEIRUT — Islamic State militants have destroyed a temple at Syria's ancient ruins of Palmyra, activists said Sunday, realizing the worst fears archaeologists had for the 2,000-year-old Roman-era city after the extremists seized it and beheaded a local scholar.
Palmyra, one of the Middle East's most spectacular archaeological sites and a UNESCO World Heritage site, sits near the modern Syrian city of the same name. Activists said the militants used explosives to blow up the Baalshamin Temple on its grounds, the blast so powerful it also damaged some of the Roman columns around it.
The Britain-based Syrian Observatory for Human Rights said Sunday night that the temple was blown up a month ago. Turkey-based activist Osama al-Khatib, who is originally from Palmyra, said the temple was blown up Sunday. Both said the extremists used a large amount of explosives to destroy it.