Airstrike hits migrant detention center in Libya, 40 killed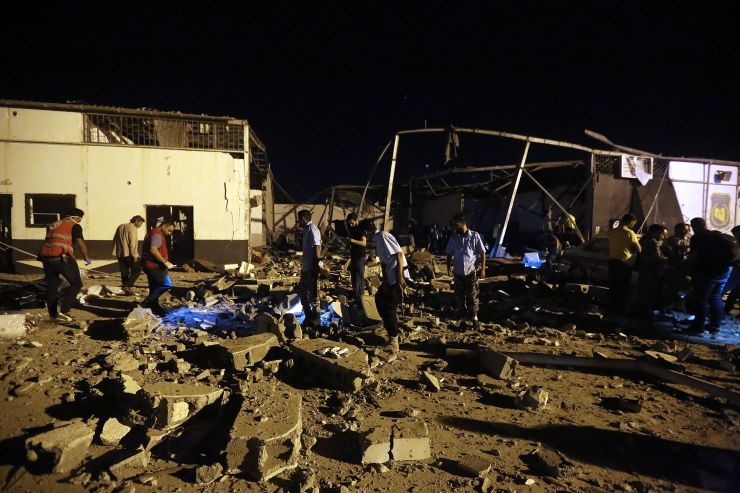 An airstrike hit a detention center for migrants in the Libyan capital early Wednesday, killing at least 40 people and wounding dozens, officials in the country's U.N.-supported government said.
The airstrike was likely to raise further concerns about the European Union's policy of partnering with Libyan militias to prevent migrants from crossing the Mediterranean, which often leaves them at the mercy of brutal traffickers or stranded in squalid detention centers near the front lines.
It could also lead to greater Western pressure on Khalifa Hifter, a Libyan general whose forces launched an offensive on Tripoli in April. The Tripoli-based government blamed his self-styled Libyan National Army for the airstrike and called for the U.N. support mission in Libya to establish a fact-finding committee to investigate.
A spokesman for Hifter's forces did not immediately answer phone calls and messages seeking comment. Local media reported the LNA had launched airstrikes against a militia camp near the detention center.