Angela Merkel: New German coalition deal will be good for EU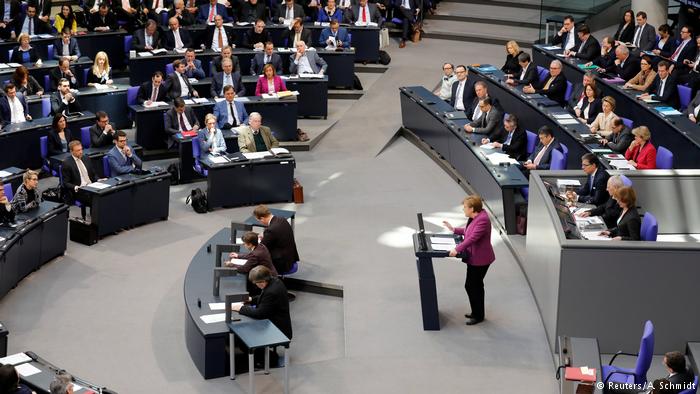 Merkel was addressing the Bundestag, Germany's parliament, a day before an informal meeting of the 27 European Union national leaders in Brussels. But the backdrop was the coalition agreement drawn up between her conservatives and the Social Democrats, which all parties involved need to approve before the Chancellor can form a new government.
Strengthening the EU is a central element of that deal between Germany's two largest parties, traditionally rivals, and Merkel said the agreement would offer "essential impulses" in reforming the bloc. She stressed that the coalition agreement was the first such deal to focus explicitly on policy toward the EU.
"We have to be prepared to support initiatives where they are better suited than national solutions," the Chancellor said in a speech that addressed three policy areas.
On the topic of refugees Merkel said that policy should focus on combating the reasons why people left their homelands to come to Europe. She also stressed that more effort was needed to crack down on human traffickers. She also said the coalition agreement with the SPD supported a common EU policy on refugees and that the EU agency for protecting its external borders, Frontex, would be "massively strengthened."