Argentine prosecutor who accused Cristina Kirchner over 1994 bombings found dead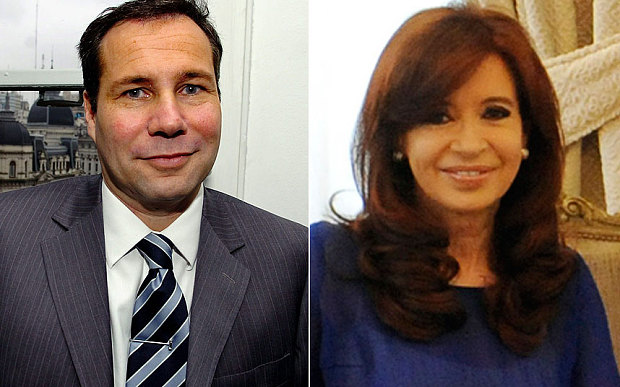 An Argentine prosecutor who accused President Cristina Kirchner of covering up Iran's involvement in the country's worst ever terrorist attack has been found dead, hours before he was due to present his evidence in parliament.
Alberto Nisman, 51, had spent the past decade investigating the 1994 bombings of a Buenos Aires Jewish centre, which killed 85 people.
Two years ago he began working on a 300-page dossier – due to be presented to a parliamentary committee on Monday afternoon – which used extensive wiretaps to unravel the mystery of the attack at the Argentine Israelite Mutual Association building (AMIA), for which no one has ever been convicted.