At Home in Mexico, 'El Chapo' Is Folk Hero No. 1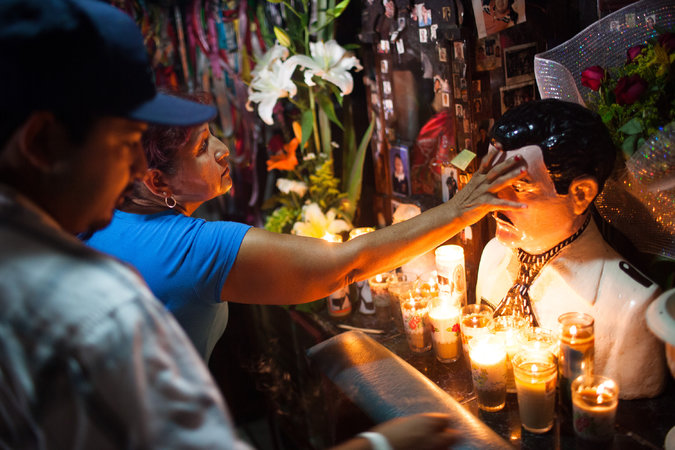 CULIACÁN, Mexico — When José Antonio Sevilla and his three brothers learned that the notorious drug trafficker known as El Chapo had escaped from prison, they jumped out of their chairs and shouted with glee.
"El Chapo got out! He's the greatest of them all," said Mr. Sevilla, 19, a self-professed fan of the drug kingpin, whose full name is Joaquín Guzmán Loera. "He was famous before, but now he's even more famous."
Mr. Sevilla, an auto mechanic, was so excited that he attended a march through the streets of Culiacán, the capital of Mr. Guzmán's home state, this week to celebrate. He carried a sign that a woman gave him, which read, "El Chapo is more of a president than Peña Nieto," a reference to Mexico's president, Enrique Peña Nieto.