At least 100 dead in suspected chemical attack in Syria, hospital reportedly hit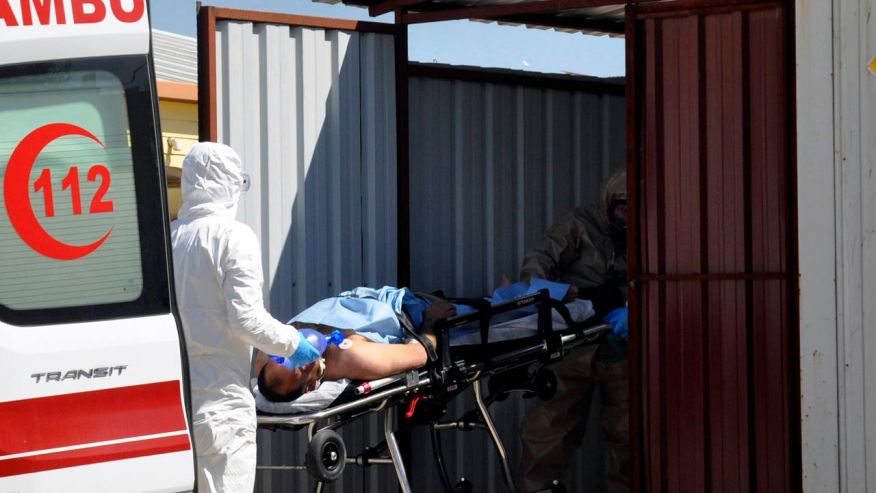 A suspected chemical attack in a rebel-held Syrian town killed 100 people and injured 400 others, a medical relief group said, and some medics treating the wounded were later struck by rubble when an aircraft reportedly bombed a hospital.
SYRIA: MORE WAR CRIMES, MORE PEACE TALKS — AND MORE RADICALIZATION BY RUSSIAN DESIGN
A hospital in Syria's northern Idlib province was hit soon after the area was bombarded with a suspected chemical agent, an AFP correspondent reported.
The Britain-based Syrian Observatory for Human Rights monitoring group said there were 11 children among the dead. The Syrian medical relief group UOSSM reported that the overall death toll had been elevated to 100, according to Reuters.