At least 29 killed and 166 injured by two bombs in 'inhuman terror attack' at Besiktas football stadium in Istanbul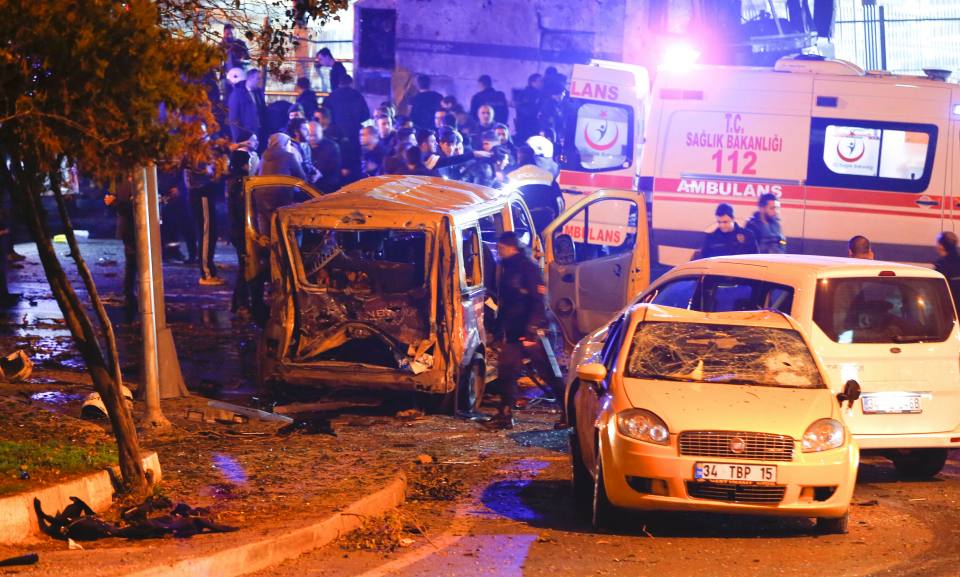 Turkish President Tayyip Erdogan said in a statement: "A terrorist attack has been carried out against our security forces and our citizens.
"It has been understood that the explosions after the Besiktas-Bursaspor football game aimed to maximise casualties. As a result of these attacks unfortunately we have martyrs and wounded.
He added "the name or the method of the terrorist organisation which perpetrated the vile attack" did not matter.
"Nobody should doubt that we will defeat terror, terror groups, terrorists and of course the forces behind them, with God's help.".
The Turkish FA expressed its "tremendous sorrow" at the injuries and condemned the "inhuman brutal terrorist attack".