Baghdad suicide bombing kills 115; ISIL claims responsibility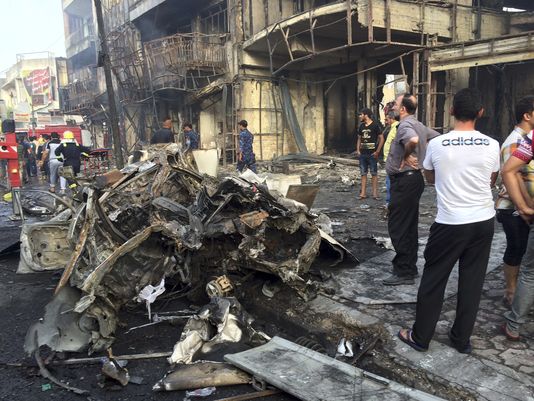 At least 115 people were killed Sunday in a suicide bombing in central Baghdad claimed by the Islamic State, the deadliest attack in the Iraqi capital in a year and one of the worst in more than a decade of war, officials said.
Among those killed were at least 15 children, 10 women and six policemen when a bomber's pickup truck laden with explosives went off outside a crowded shopping center, wounding 187 other people, police and Iraqi officials said, according to the Associated Press.
The bombing came after terror attacks last week in Istanbul and Bangladesh left nearly 70 people dead. Sunday's truck bomb attack was the first major Islamic State terror attack in Baghdad since U.S.-backed Iraqi forces recaptured Fallujah, a city about 35 miles west of the capital, in a major defeat a week ago for the terror organization.
The Iraqi government had hoped that driving the militants out of Fallujah would help prevent the Islamic State from getting bombs into the capital, since it straddles major roads into Baghdad. The U.S. air campaign had also begun expanding airstrikes to target car bomb factories used by militants in an effort to stop high-profile terror attacks, which pose a risk to the stability of the U.S.-backed Iraqi government.