Barcelona Braces For More Protests After Catalan Separatists Sentenced To Prison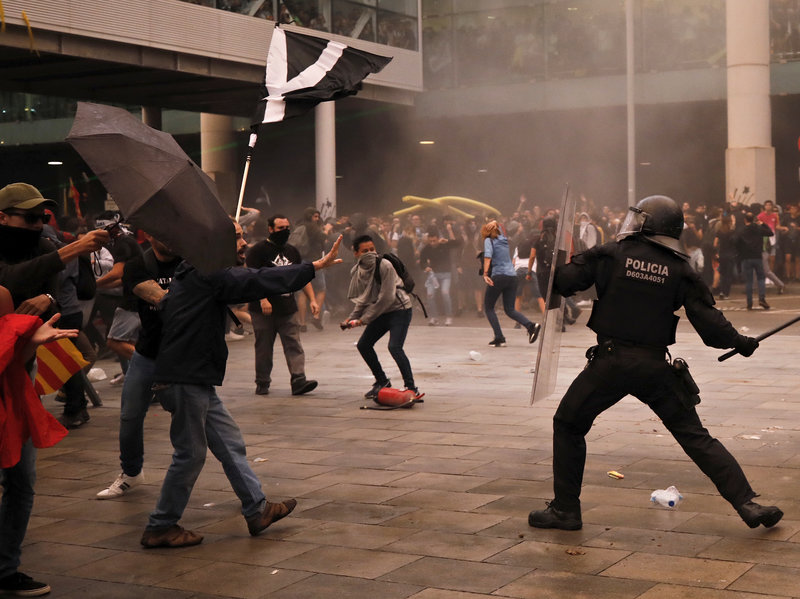 Police and protesters were expected to face off for a second time Tuesday in Spain's northeastern Catalonia region, a day after the Supreme Court found nine separatist leaders guilty of sedition and sentenced them for up to 13 years.
The protests erupted Monday when most of the Catalan politicians and activists on trial were found guilty and barred from holding public office. Three others were fined and four of those who received lengthy sentences were also convicted on charges of misuse of funds. The high court barred all of them from holding public office.
Railroads were blocked by pro-independence protesters who threw trash on the tracks and then set it on fire. Demonstrations also swarmed major roads, bringing traffic to a standstill.
Many flights were cancelled in anticipation of protesters gathering at Barcelona's main airport for a second day of protests, including American Airlines flights to New York, Miami, Chicago and Philadelphia.