Battle for Aleppo intensifies after ceasefire ends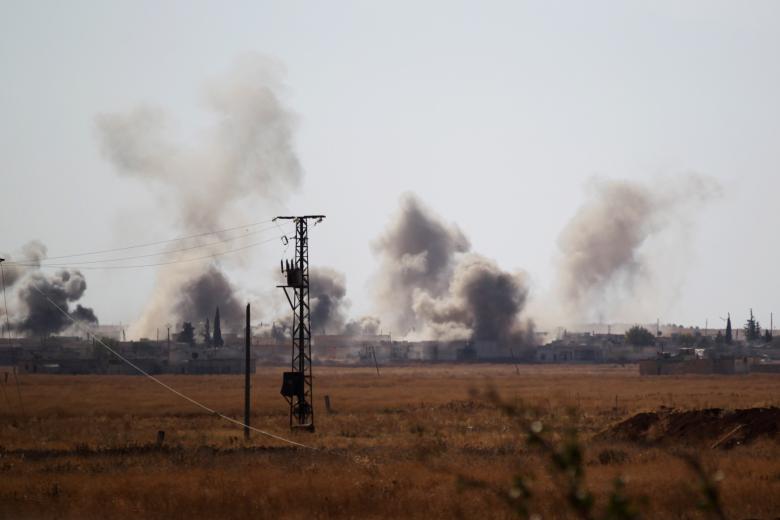 The battle for control of the northern Syrian city of Aleppo intensified on Sunday with air strikes, ground offensives and shelling, the morning after a resurgence in fighting ended a Russian ceasefire, a monitor and rebel groups said.
There was fierce fighting between insurgents and Syrian government and allied forces along a strategic frontline in southwest Aleppo. In August rebels briefly broke through this government-held strip of land to try to break a siege on rebel-held eastern Aleppo enacted in July.
The Syrian Observatory for Human Rights said there was heavy rebel shelling onto the government-controlled Hamdaniya district, part of this battle front.
Syrian or Russian air strikes hit a number of rebel-held areas just west of Aleppo city from dawn on Sunday. Air raids also hit north of Aleppo and deeper into west Aleppo countryside, the Observatory said.
Aleppo has been a major battleground in the Syrian conflict, now in its sixth year. Syrian President Bashar al-Assad, backed by the Russian military, Iran's Revolutionary Guards and an array of Shi'ite Muslim militias, wants to take full control of the city.