Battle of Aleppo ends after years of bloodshed with rebel withdrawal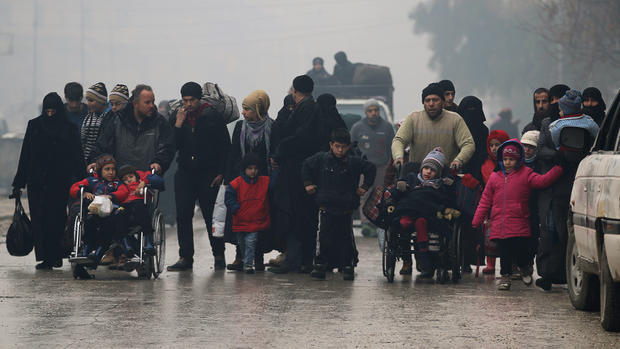 Rebel resistance in the Syrian city of Aleppo ended on Tuesday after years of fighting and months of bitter siege and bombardment that culminated in a bloody retreat, as insurgents agreed to withdraw in a ceasefire.
The battle of Aleppo, one of the worst of a civil war that has drawn in global and regional powers, has ended with victory for Syrian President Bashar al-Assad and his military coalition of Russia, Iran and regional Shi'ite militias.
For rebels, their expected departure with light weapons starting on Wednesday morning for opposition-held regions west of the city is a crushing blow to their hopes of ousting Assad after revolting against him during the 2011 Arab uprisings.
However, the war will still be far from over, with insurgents retaining major strongholds elsewhere in Syria, and the jihadist Islamic State group holding swathes of the east and recapturing the ancient city of Palmyra this week.
"Over the last hour we have received information that the military activities in east Aleppo have stopped, it has stopped," Russian U.N. Ambassador Vitaly Churkin told a heated U.N. Security Council meeting. "The Syrian government has established control over east Aleppo."