Bibi Blasts UN…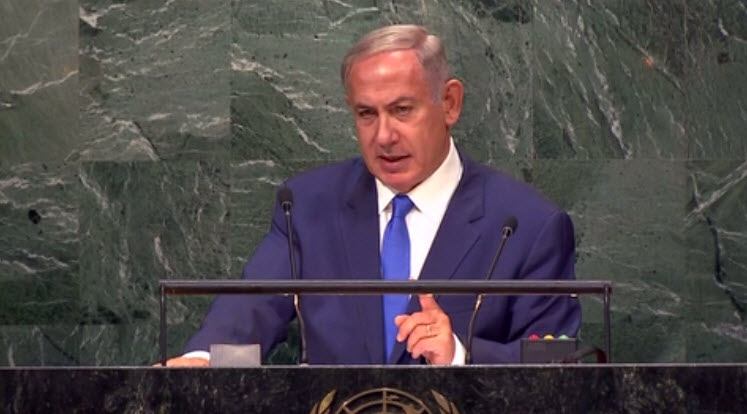 New York – Prime Minister Benjamin Netanyahu invited Palestinian Authority President Mahmoud Abbas to come "speak to the Israeli people at the Knesset in Jerusalem," during his speech to the United Nations General Assembly in New York on Thursday.
In return, he offered to "gladly come to speak peace with the Palestinian parliament in Ramallah."
"The road to peace runs through Jerusalem and Ramallah, not New York," Netanyahu said.
In reiterating his persistent call for direct negotiations with the Palestinians, Netanyahu rejected any possible United Nations plan to unilaterally impose a solution to the conflict.
"We will not accept any attempt by the UN to dictate terms to Israel," Netanyahu said.