Blast from 'self-made' explosive injures five in Shanghai airport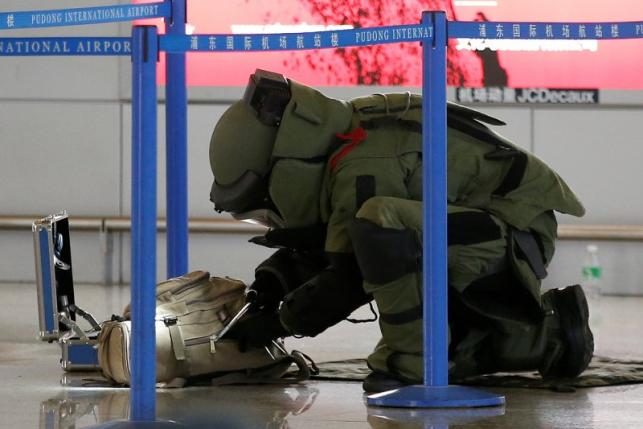 A man set off a home-made explosive at a terminal in Shanghai's Pudong International Airport on Sunday, the city's government said, injuring five people, including himself.
The explosion occurred near the airport's Terminal Two ticketing area at about 2:20 p.m. and the people who were injured were taken away for medical treatment, the Shanghai government said in a short statement on its official microblog.
"According to an initial police investigation, a man took self-made explosive materials in a beer bottle out of his backpack and threw it at ticketing counter," the government said.
After the bottle exploded, he took out a knife and slashed his own neck, it said, adding that efforts to treat his "serious" injuries were underway.