Bombing at wedding party in southern Turkey kills at least 50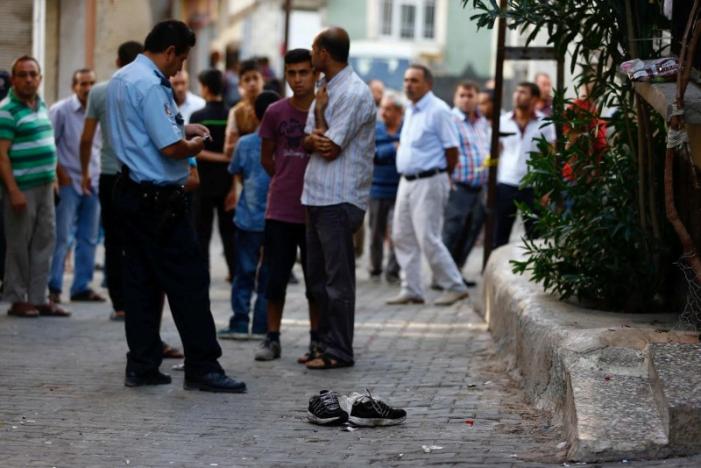 At least 50 people were killed on Saturday when a suspected suicide bomber detonated his explosives among people dancing on the street at a wedding party in the southern Turkish city of Gaziantep, the local governor's office said.
President Tayyip Erdogan said it was likely that Islamic State militants carried out the late-night attack, the deadliest bombing this year in Turkey which faces threats from militants at home and across the border with Syria.
Celebrations were coming to an end and some families had already left when the blast tore through partygoers, and women and children were among those who had died, witnesses said.
Blood stains and burns marked the walls of the narrow lane where the wedding party was attacked. Women in white and checkered scarves cried, sitting crosslegged and waiting outside the morgue for word on missing relatives.
"The celebrations were coming to an end and there was a big explosion among people dancing," said 25-year-old Veli Can. "There was blood and body parts everywhere."