Boris Johnson's Belfast Brexit Message Leaves Dublin and EU Cold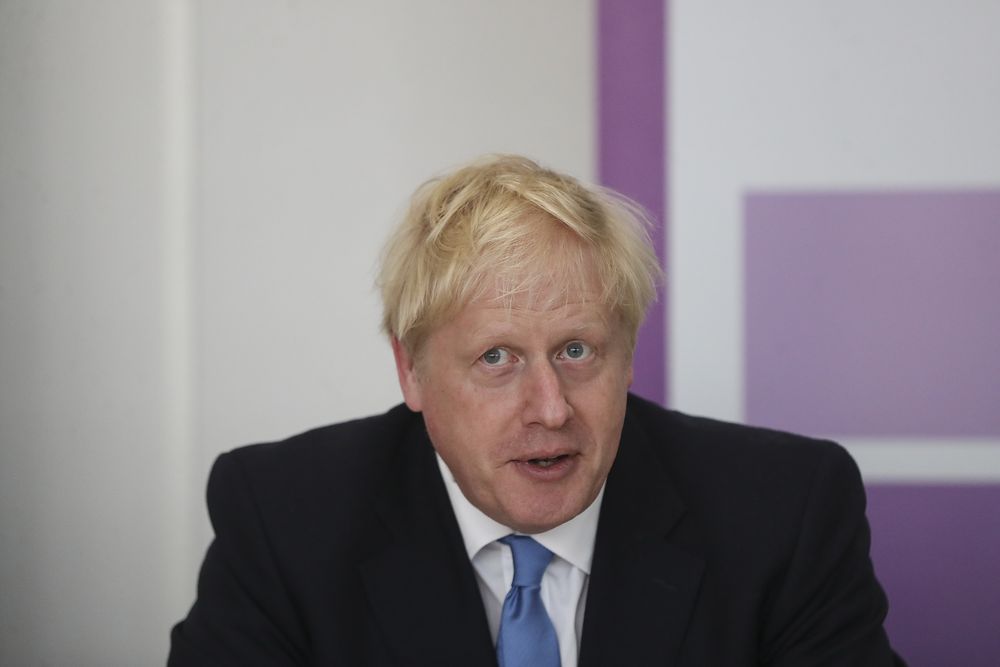 Boris Johnson went a long way toward cementing his working majority in the U.K. Parliament with a visit to Northern Ireland on Wednesday, but did little to break the Brexit impasse with Dublin and Brussels.
The new prime minister met with the region's main political parties in Belfast on the latest leg of a nationwide tour after taking office last week. He reiterated his plan to leave the European Union on Oct. 31 with or without a deal, while promising not to add infrastructure at the Irish border — the U.K.'s land frontier with the bloc — in any Brexit scenario.
Only the Democratic Unionist Party, which props up the government in Westminster, came out unequivocally in support of Johnson's strategy. Leader Arlene Foster called it "sensible" and echoed his demand for a Brexit deal that both removes the backstop — a fallback provision in the agreement designed to keep the border with Ireland free of checks — and doesn't "break up the United Kingdom."
Johnson's rejection of the backstop, a key element of the divorce deal his predecessor Theresa May negotiated with Brussels, has put the U.K. on a collision course with the EU and made a no-deal Brexit — the scenario most feared by businesses — more likely. The U.K. is due to leave the bloc in just three months' time.