Brazil Deploying Troops, Barricades Before Impeachment Votes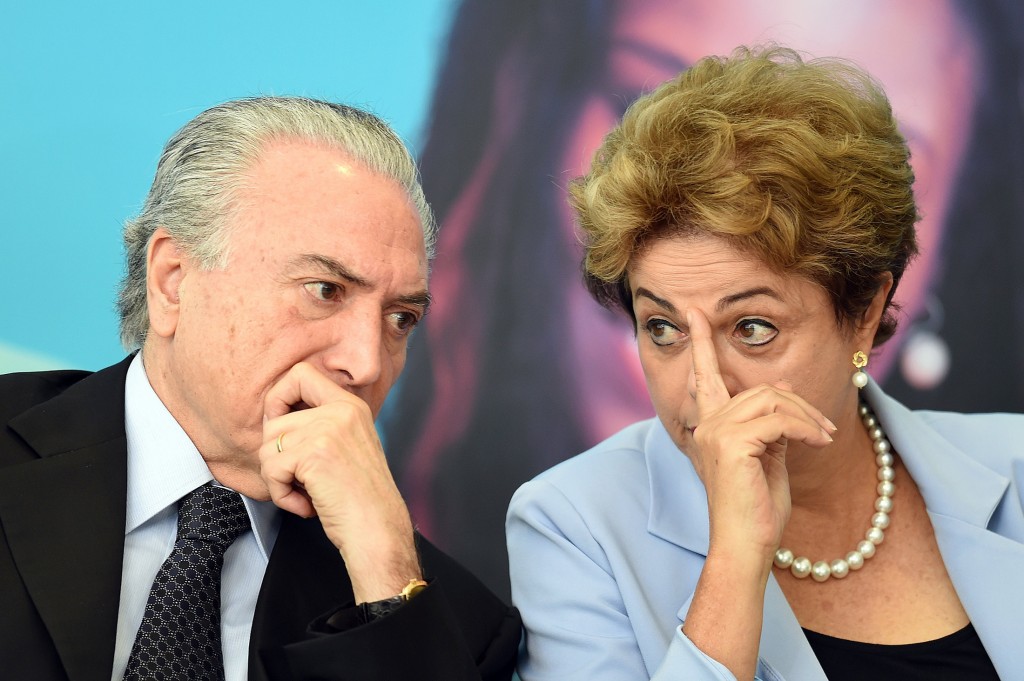 Brazilian security forces are deploying thousands of troops and erecting barricades in the capital city of Brasilia this week to prevent violent clashes as Congress holds key votes on the impeachment of President Dilma Rousseff.
The city's rare state of alert reflects concern that the country's polarized political climate will reach a fever pitch in coming days. Inmates from a nearby prison on Monday continued to set up metal barriers that will separate the hundreds of thousands of Brazilians who are expected to demonstrate for and against the president's ouster.
Protesters already are converging on Brasilia as the nation's drawn-out political crisis moves into a decisive phase, with a special committee in the lower house scheduled to vote on Monday evening whether to move forward with the impeachment request against Rousseff. The full house could vote as early as April 17, either squelching impeachment or setting the stage for Rousseff's ouster in the Senate.
An economic crisis that cost Brazil its coveted investment-grade rating and the corruption scandal known as Carwash that ensnared top executives and politicians have left Latin America's largest nation deeply divided. Growing speculation that Rousseff could be ousted sent the real to the strongest level in seven months on Monday. Yet many centrist legislators remain undecided whether to support Rousseff or side with Vice President Michel Temer, who would replace her and whose party abandoned the ruling alliance last month. Rousseff's fate seems to be hanging in the balance, unlike former President Fernando Collor de Mello, who in 1992 was ousted by an overwhelming majority in both chambers of Congress.