BREAKING: American Univ. in Kabul under attack; hospital official says at least 1 dead, 14 wounded; students tweeting they're trapped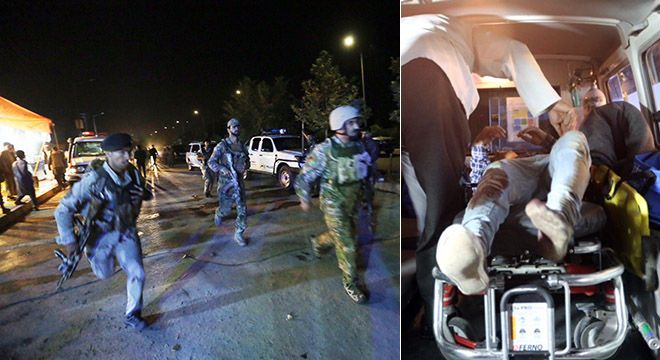 DEVELOPING: At least one student died and 14 other people were hurt Wednesday after a "complex attack" involving bombs and gunfire at American University of Afghanistan in Kabul, police and the head of the city's hospitals reported.
Reporters in the area said teachers and hundreds of students took cover in classrooms and safe rooms as police and special forces surrounded the campus on the western outskirts of Afghanistan's capital city. A car bomb had exploded outside a school for the blind next door before at least one attacker fired at the university campus from that school building, a police officer at the scene told The New York Times.
The U.S. military was assisting Afghan forces who responded to the attack, U.S. Army Colonel Michael T. Lawhorn told Fox News. "These advisors are not taking a combat role, but advising their Afghan counterparts."
Associated Press photographer Massoud Hossaini said he was in a classroom with 15 students when he heard an explosion on the southern flank of the campus. "I went to the window to see what was going on, and I saw a person in normal clothes outside. He shot at me and shattered the glass," Hossaini said, adding that he fell on the glass and cut his hands. He also tweeted: "Help we are stuck inside AUAF and shooting flollowed by Explo this maybe my last tweets"
The students then barricaded themselves into the classroom, pushing chairs and desks against the door, and staying on the floor. Hossaini and about nine students managed to escape from the campus through a northern emergency gate. "As we were running I saw someone lying on the ground face down, they looked like they had been shot in the back," he said.