Brexit: Jean-Claude Juncker says UK will 'regret' decision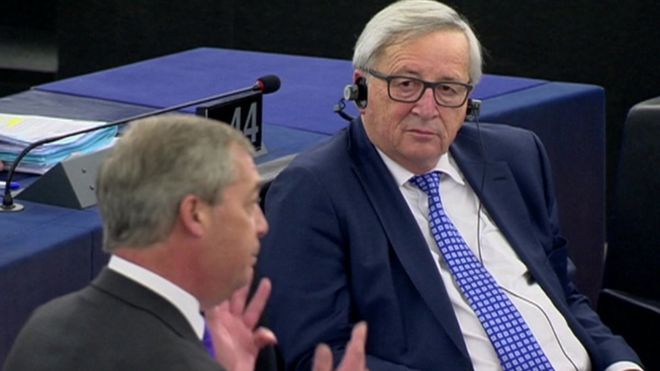 Addressing the European Parliament, Mr Juncker was cheered by Eurosceptic MEPs as he noted the UK's departure was due on 29 March, 2019.
In response he said the time would come "when you will regret your decision".
MEPs' Brexit representative, Guy Verhofstadt, said the UK had to move beyond the "slogans and soundbites".
But he said that the UK and EU were "very near" to an agreement on citizens' rights post Brexit.
Mr Juncker told MEPs in Strasbourg there was an "increasing urgency" to negotiate the UK's orderly withdrawal from the EU.