Brexit: Theresa May to fight EU transition residency plan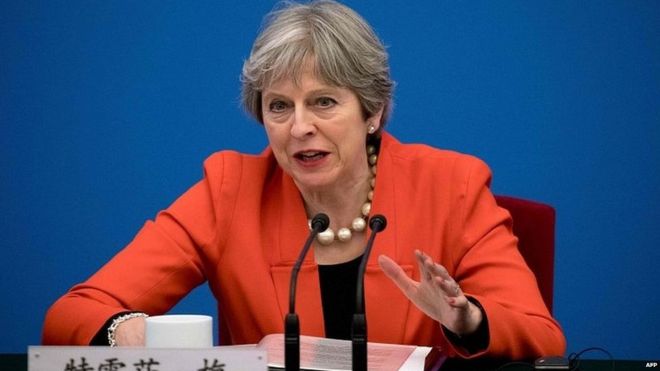 She said there had to be a "difference" between those arriving after the UK leaves and those who came before.
She also sought to reassure Tory MPs worried about the length of transition.
Meanwhile, government analysis has emerged suggesting the cost of cutting EU migration would be much greater than the benefits of a US trade deal.
BuzzFeed News has claimed government studies on the economic impact of Brexit say reducing migration from the bloc into the UK would nullify the benefits of any trade deal struck with Washington.
Ministers agreed on Wednesday to let MPs see another leak from the same impact analysis which suggests the economy would be worse off as a result of a number of possible Brexit scenarios.
In response to the fresh leak, a government spokesperson said the UK would forge new and ambitious trade deals but remain an "open and tolerant country" while ensuring there is control of migrants.