Brexit: UK 'may consider longer transition period'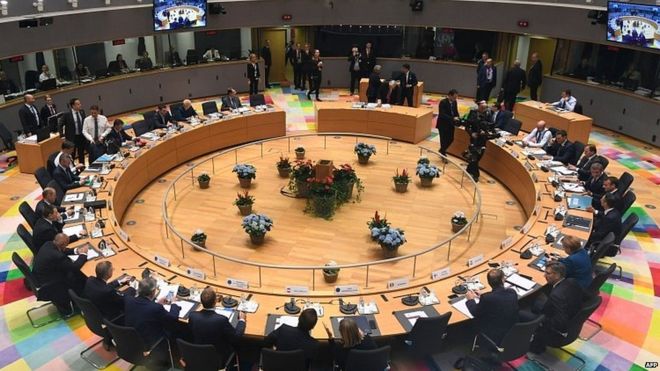 Theresa May is willing to consider extending the proposed 21-month transition period after Brexit to break the current deadlock over Northern Ireland, senior EU officials have said.
The BBC's Laura Kuenssberg said No 10 had refused to rule out extending it during a summit in Brussels.
The PM has been addressing EU leaders in the hope of advancing the process.
EU officials said insufficient progress had been made to call a special summit of leaders next month to draft a deal.